Traductions Scientifiques et Médicales (EN-FR-SE)
Likazo Communication est une entreprise spécialisée en communication scientifique et médicale, offrant des services adaptés en fonction de votre audience. Nous fournissons des services de traduction de haute qualité en anglais, français et suédois. Nos services incluent la rédaction d'articles et de rapports scientifiques ou médicaux, de demandes de subventions scientifiques, de documentations d'essais cliniques, de SOPs, de fiches de sécurité, etc. Le but est d'aider la communauté scientifique et l'industrie pharmaceutique à optimiser leurs moyens de communication afin de rapidement atteindre leurs objectifs. N'hésitez pas à nous contacter si vous avez des questions ou si vous souhaitez obtenir un devis pour votre projet.
Likazo Co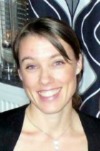 mmunication est une entreprise fondée par Nina Pettersson, une Suédoise expatriée, vivant dans les Alpes françaises. Elle est traductrice et éditrice spécialisée dans le domaine des sciences de la vie.
En combinant un doctorat en biologie moléculaire et une expérience professionnelle dans l'industrie pharmaceutique avec nos compétences linguistiques, nous aidons les entreprises et les universités à créer des textes adaptés pour atteindre l'audience ciblée. Likazo Communications livre ainsi un travail de qualité et garanti un service personnalisé comprenant attention et confidentialité.
Testimonials
"Nina is a very professional writer. She gave me top-notch content, and made the adjustments I required quickly and accurately. She adhered to the deadline religiously - she was even a bit early. I will definitely work with her again."
J. C., Scientific writing of a high quality genetics article (see link in publication list).
"I was extremely please with Nina's work. I gave her a very tight deadline and she delivered a high quality piece of work. I have every intention of giving her more work in the future. "
F. J., Swedish Copywriting
"It was a pleasure working with Nina! Very professional work and communication! We will definitely work with her again!"
Yazio, Translation of Nutrition data base for mobile app. English to Swedish.
"I have hired Nina to help me writing a grant application for a Swedish funding agency. Nina gave me constructive comments on what was the right language to use in an application, how to highlight the importance of my scientific project and finally helped me with the translation of the abstract in Swedish, as required by the call.I am satisfied by her work and I can recommend this service to other scientists who need to write an application to raise funding for their research."
G. L., Italian Researcher in the Public Health Domain
"Nina is perfect. Friendly. Quick. Excellent translations.  A pure joy to work with."
S. R., Translation of Swedish legal document into English and French.
 "Great work quality and speed. True professionalism!"
M. M., Translation from English to Swedish of beauty products for a website.
 "Thank you, very good work. Quick and no error. Nina is a very professional writer."
V. W., Translation from English to Swedish for a webshop selling watches.
 "Great Freelancer, will hire again!"
R. S., Translation of CV and Cover letter from Swedish to English.